What is the service life of steel springboard related to
Time : 2023-08-29
Hits : 4
The service life of steel springboard is related to many factors. The first is the choice of steel springboard, which is very important. The raw material of steel springboard produced by Jiangsu Berlin is carbon steel, and the zinc layer is more than 80 grams. The second is the steel springboard process. Steel springboard is constantly updated. Ordinary standard steel springboard has strong technical force. Steel springboard process is constantly updated. The side boxes have ribbed edges, which strengthens the carrying capacity.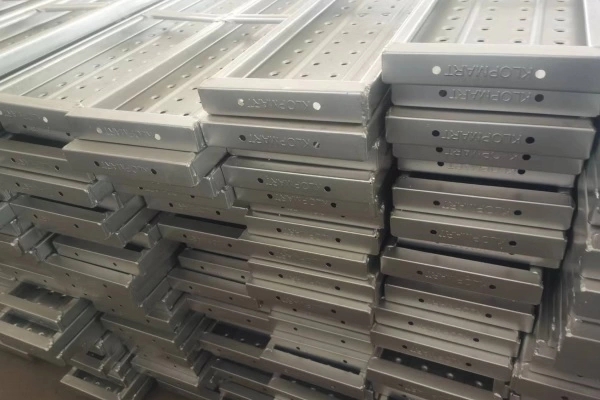 Safety and economy should be considered in the construction and dismantling process. It can be used for 6-8 years without brutal dismantling. Our factory's steel springboard has oval holes in the head, which can be suspended by ropes during loading and unloading. This not only eliminates the occurrence of production accidents, but also enables the steel springboard to be recycled.
As climbing equipment in the construction, water conservancy and petrochemical industries, steel springboards should not only be safe, but also durable. This is the characteristic of steel springboard: anti-corrosion, fireproof and waterproof. Regardless of the size of the project and the length of the project period, the steel springboard is a construction aid to ensure the safety of construction workers, and the service life of the steel springboard should be ensured.